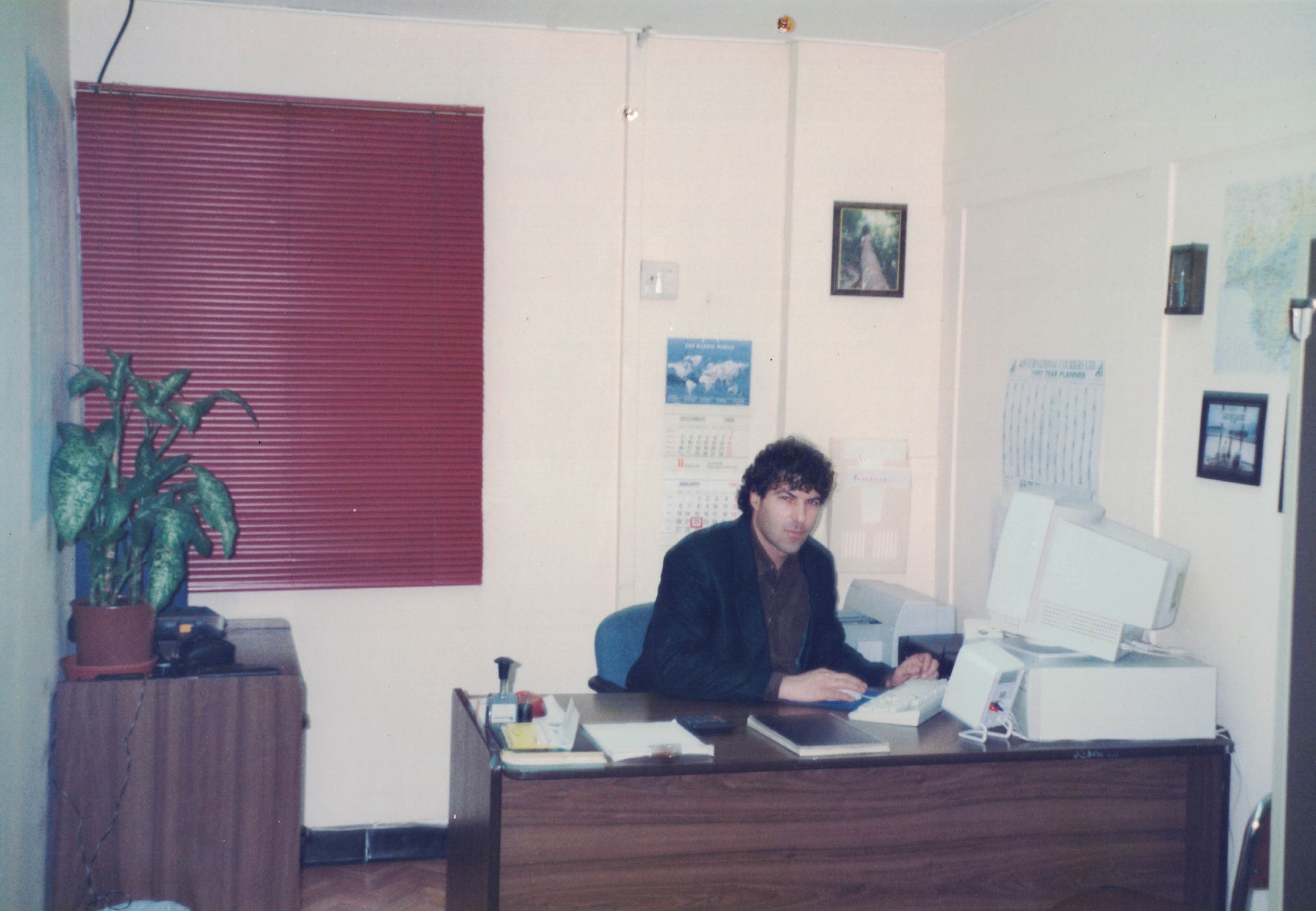 Twenty two years ago Danny Gabay, Managing Director of Redwood International Ltd started his business entirely on his own. He answered the phone, delivered goods and invoiced payments in his little office in the old airport terminal. This, however, only lasted a few weeks and he soon started employing casuals to help him carry out jobs and eventually employed his very first permanents; Jimmy Bishop and Fabian Valerga. Over the years Redwood has grown enormously and its team is now comprised of 23 hardworking and loyal individuals.
This year Redwood is celebrating the 10th anniversary of Ernest Costa and the 20th anniversary of Fabian Valerga. 
Ernest Costa started off as a warehouse clerk but it was soon discovered that he was very meticulous in his work and would be an asset to the shipping department, slowly moving his way up to Operations Manager. His colleagues tell us that he is "always enthusiastic and willing to take on jobs, no matter how difficult or complicated they may be."
Fabian Valerga, one of Redwood's longest standing members, has been part of the team from the very start. He started off as a delivery driver and moved his way up to the position he holds today as Logistics Manager. To prove his dedication to his job, he also holds the record for longest time spent without taking a day off; over three and a half years. 
Last year, Redwood celebrated the 10th anniversary of Stephanie Chiara and Karl Alecio as well as Jimmy Bishop's 20th anniversary. A few more milestones that should not go unnoticed. 
Stephanie Chiara began working in Redwood as an admin clerk and now holds the Human Resources position. Having worked with Redwood for eleven years now, Stephanie has proved to be an essential part of the administration department and her close bond with staff members has aided her and the business in prospering further.  
We also celebrated Karl Alecio's 10th anniversary as part of Redwood's thriving team. Karl originally applied for a job in the shipping department and slowly worked his way up from shipping clerk to the General Manager of Accounts and Shipping. His colleagues say he is "very dedicated and passionate about his work" and "has provided invaluable experience to the staff and company throughout his 10 years." 
Like Fabian, Jimmy Bishop has been part of Redwood's team from the very start. Having worked together for so long Fabian had some things to say about Jimmy: "I've worked alongside him for the best part of 20 years, he is always willing to give time to help staff and he always gives a professional service to clients." Other colleagues say he is "a pleasure to work with" and is "always very helpful." Jimmy also started off as a delivery driver and worked his way up to General Manager of the Logistics Department. 
Danny Gabay also had some things to say about these milestones. 
"As the Managing Director of Redwood (Intl) it gives me great pleasure and satisfaction to celebrate and thank staff members for their many years of dedication and enthusiasm. During the time they have worked with us, they have significantly contributed to our organisations success. We extend our best wishes to you on your 10th and 20th anniversaries of service with Redwood (Intl)."